by CalicoJack
Slings are an important part of your gear to consider. A versatile sling improves survivability and comfort in a combat situation. I have used many different kinds of slings over time. I used to run 3 point tac slings on my assault rifles and subguns, but always found that there is way too much webbing in my way getting snagged on equipment and not enough versatility. Enter the modern sling. Today's slings offer versatility, speed of operation, and in some cases multiple configurations from one piece of gear.
The Magpul industries multi mission sling.
Shown here attached to two of my CQB M4's.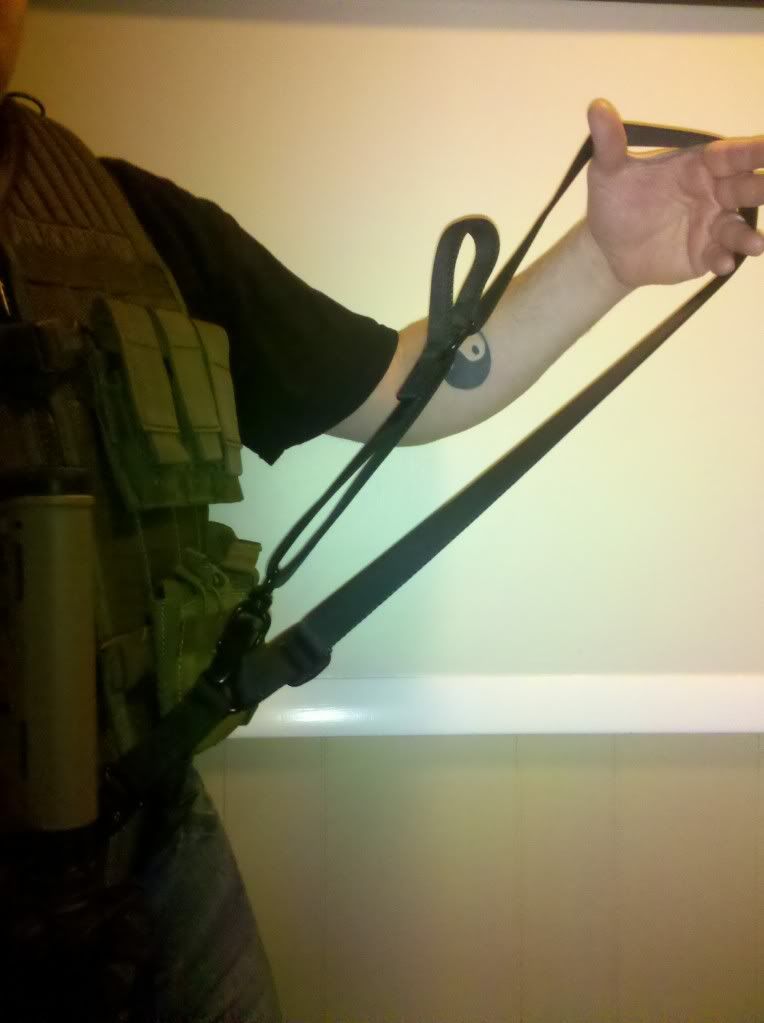 Use of this sling requires that you install the Magpul ASAP sling mount. This mount incorporates a steel ring around a steel bar that extends to either side of the rifle to allow access from either side, and ultra fast weapon to support shoulder transitions. The sling mount installs in about 3 minutes with propper tools.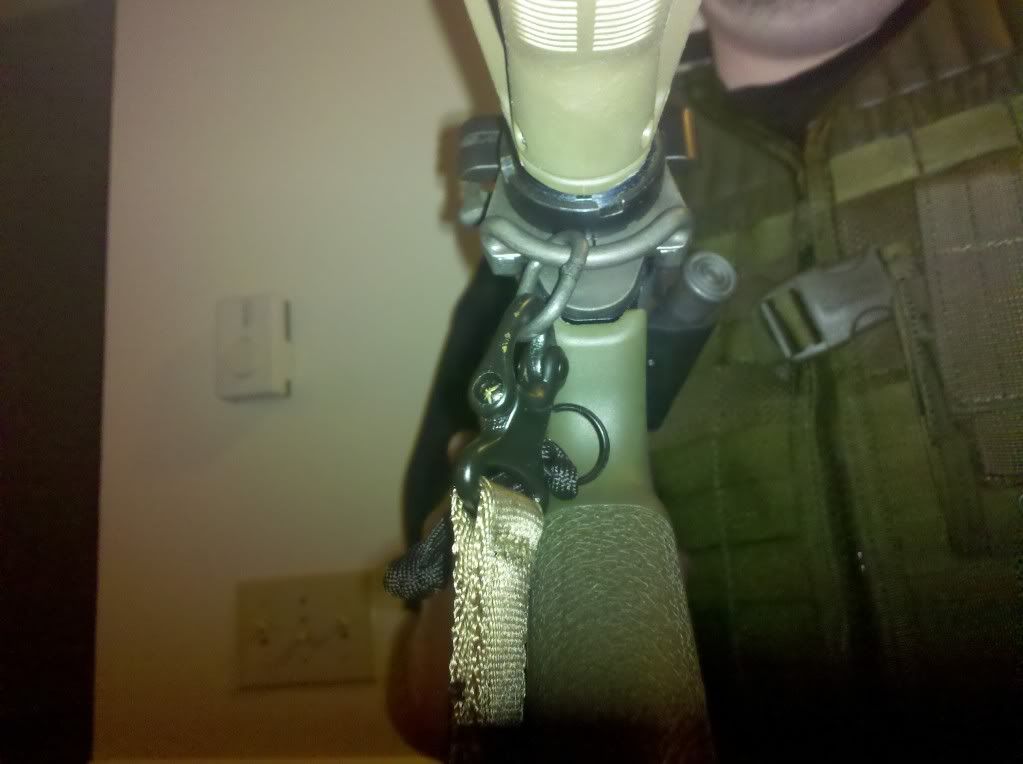 The sling attaches to the mount via a QD clamping device. This leads into the sling where a steel ring connects the attachment point to the main body of the webbing. The ring on the sling allows for attachment of the other end of the sling to transition from two point configuration to single point.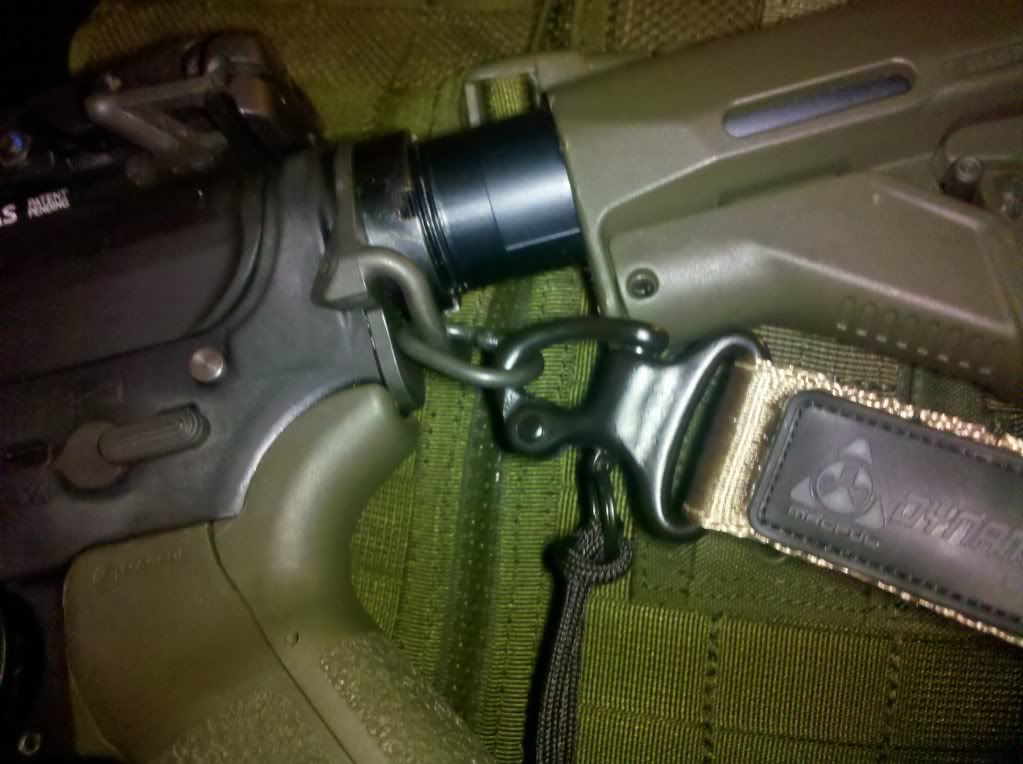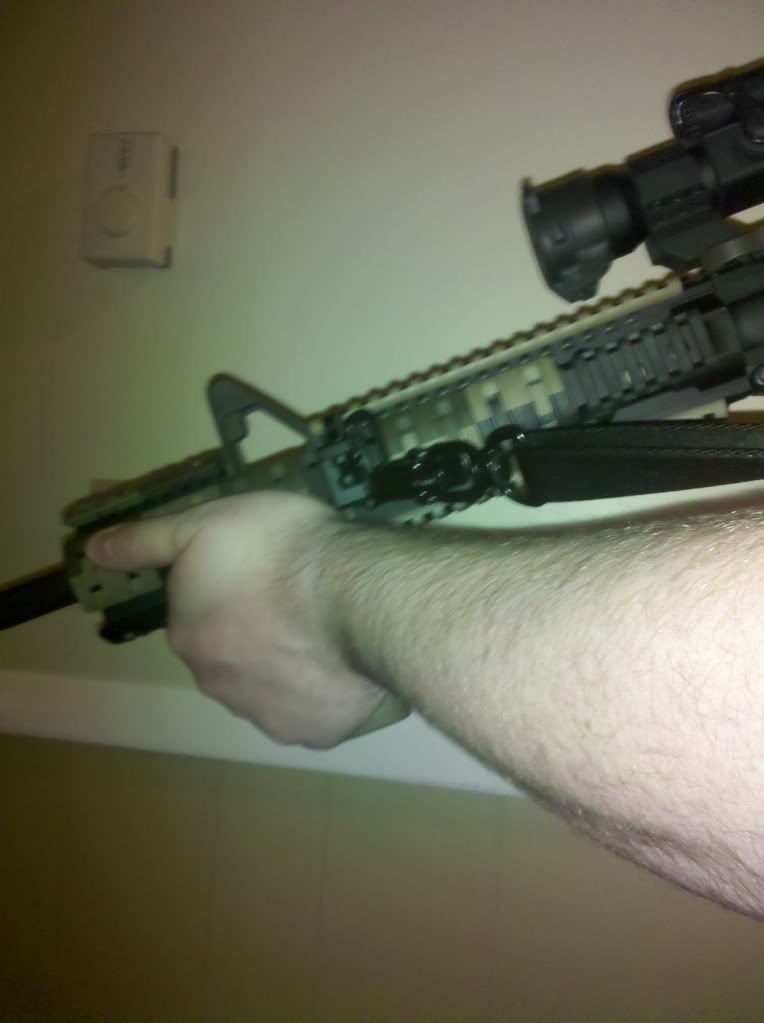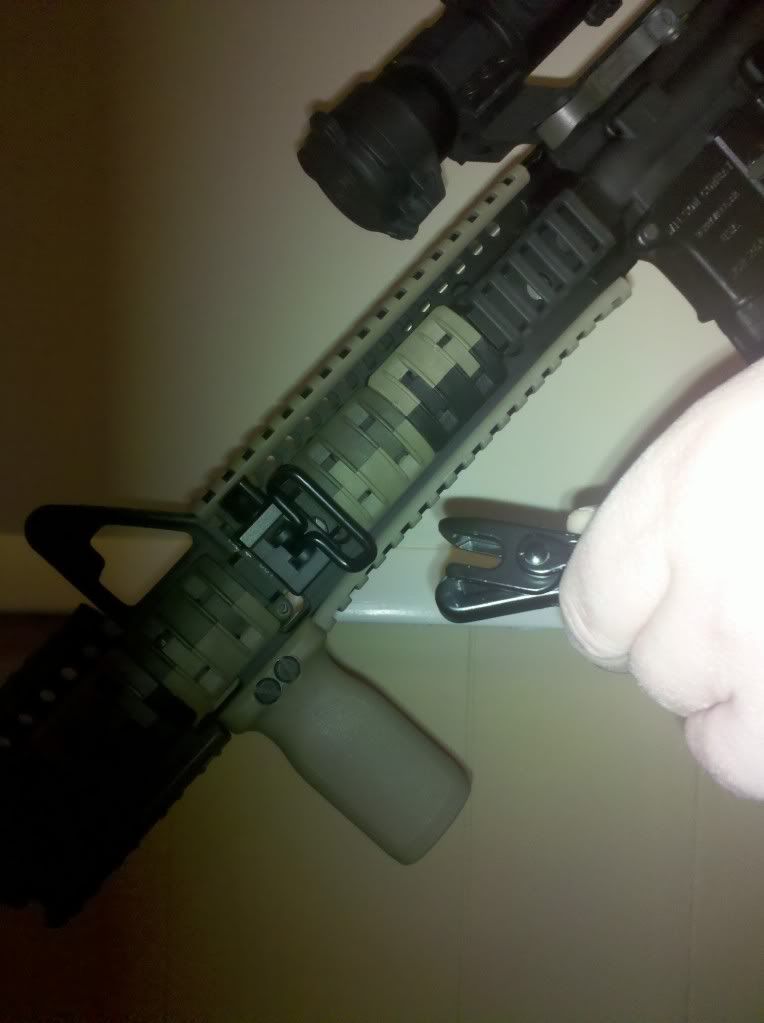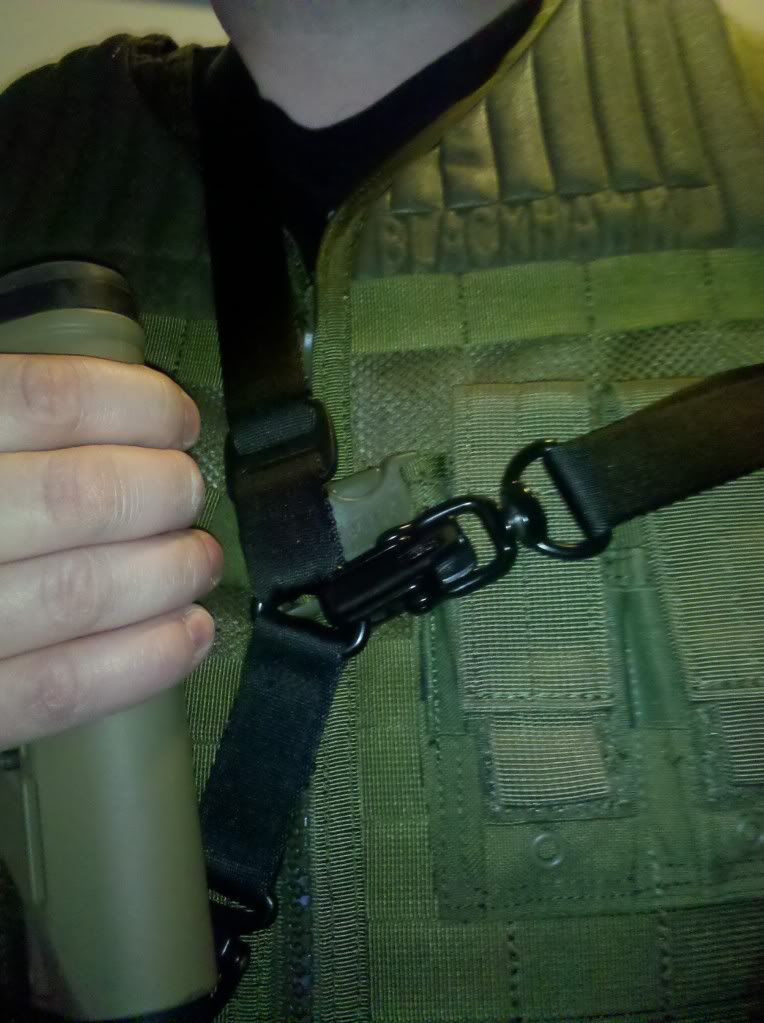 The transition between modes takes no longer than 2-3 seconds and locks tight with a rolling mechanism for a secure hold. I use this sling for most combat situations because it allows me to secure a long gun tightly across my body to allow use of both of my hands for climbing, demolitions, medical treatment or any other task in which I would want the weapon secured. In seconds I can switch and get all of the benefits of a single point configuration without the drawbacks. Adjustability is good which allows me to use thie sling with no kit on and when needed with full kit and still have plenty of adjustment room. This sling IMO is the best sling for weapons up to 10 pounds in carbine length.
The Viking VTAC sling.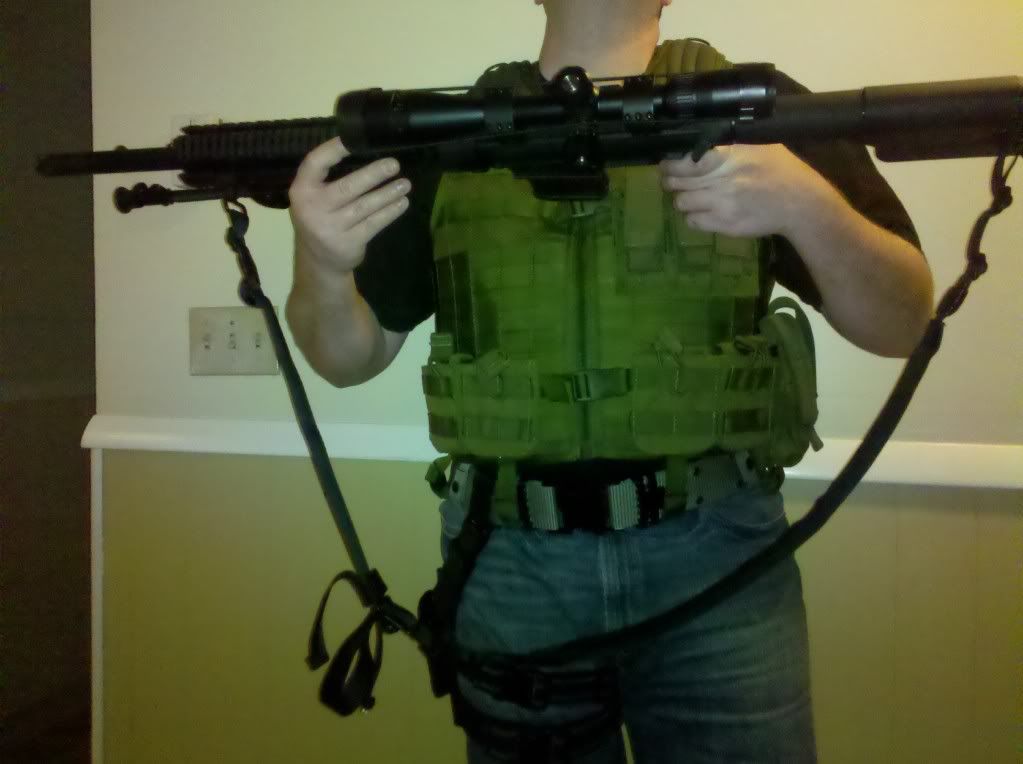 For heavier weapons or weapons with a barrel longer than 16 in, I use the Viking tactics VTAC 2 point. This sling is quickly adjustable in length to allow the weapon to be held tightly against the body for use of both hands or deployment of a secondary weapon system. Adjustability comes from a sliding strap lock that can be moved in one direction to tighten the sling, and is released by pulling a short bit of 550 cord attached to the clamp. In the pics I will show the sling in use with my .308 Tactical SASS.
The webbing attaches to the rear mounting point...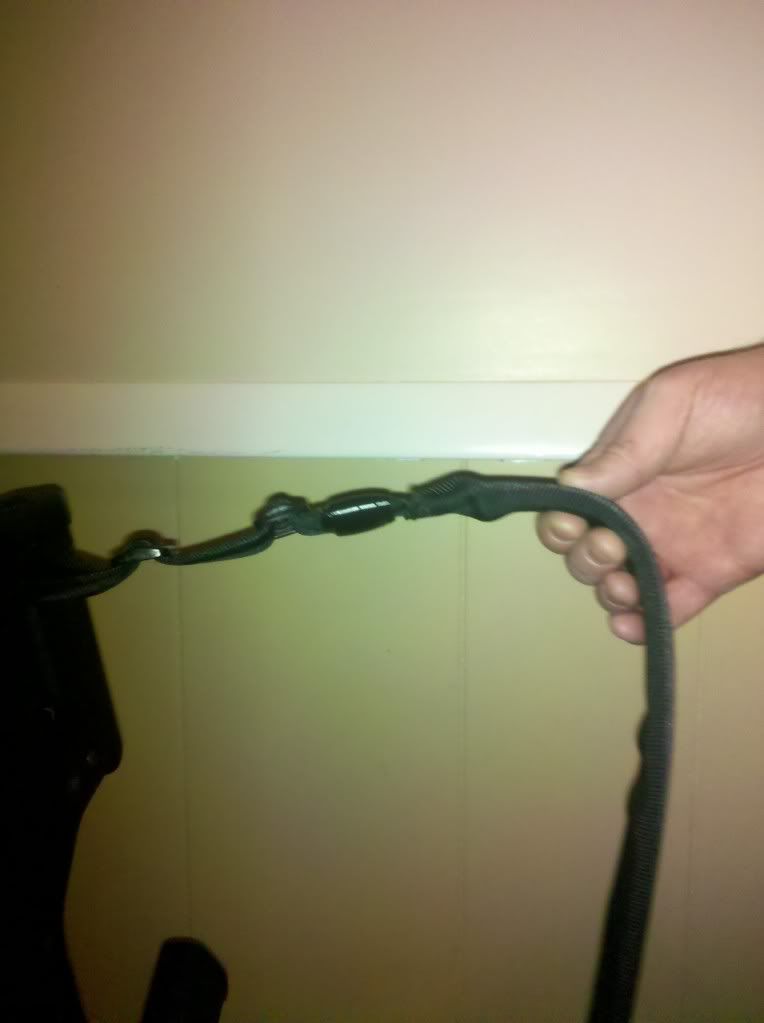 And then the front point...
To tighten the sling I pull the loose end of the leader...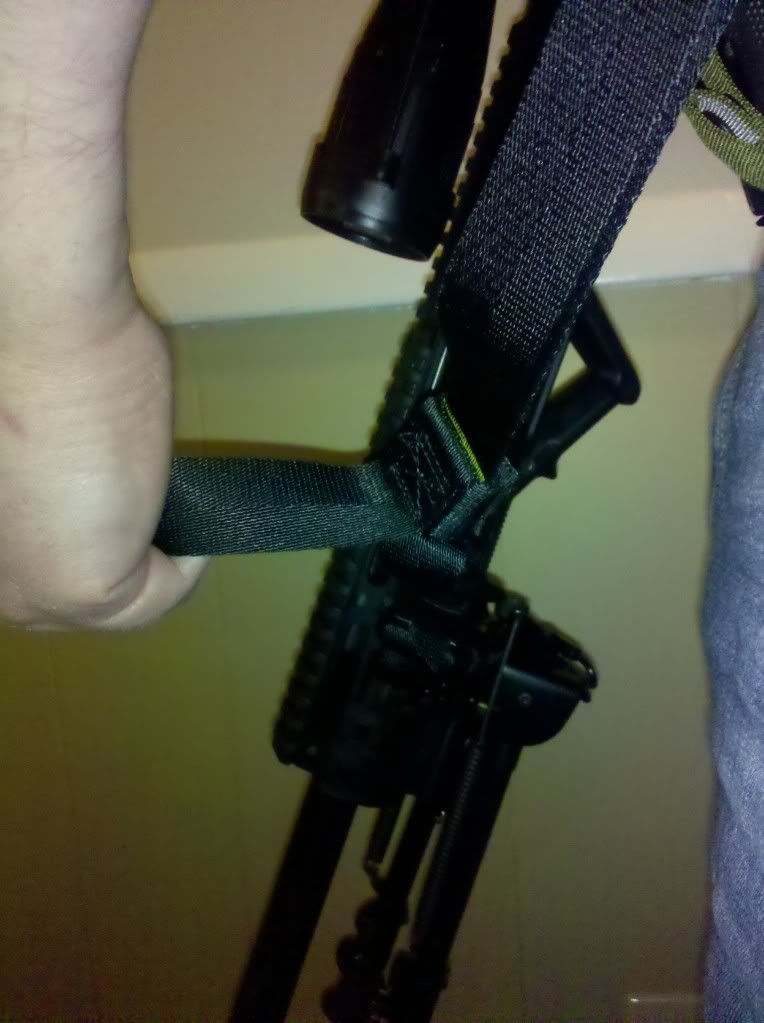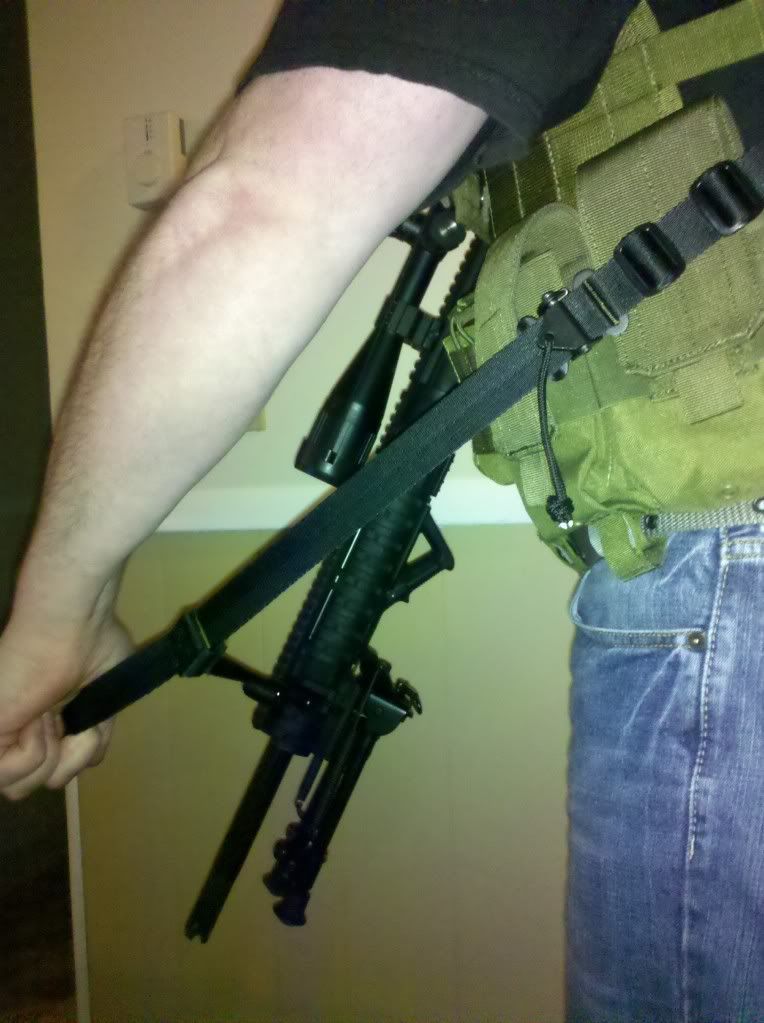 And then to loosen instantly pull on the 550 cord to release the clamp.
This is a perfect alternative to the MS2 for longer heavier weapons that would not be good for a single point sling. The padded version helps distribute the weight of larger weapons to prevent nerve compression when carrying a slung weapon for long periods.
Che Sucks!

"I only regret that I have but one life to give for my country." ~ Nathan Hale ~ American soldier, just before his death at the British hangman's noose.

I will always do my duty no matter what the price, I've counted up the cost, I know the sacrifice,
And I don't want to die for you but if dying's asked of me, I will bear that cross with honor, because freedom isn't free. ~ American Soldier

-Lo they do call to me. They bid me take my place among them, in the halls of Valhalla. Where the brave may live forever.

We deal in lead friend. ~ Vin, "The Magnificent Seven"