by CalicoJack
I put Trijicon ghost ring sights on my Glocks. The 2 main reasons are;
1. Glock standard sights are plastic. During one handed immediate action drills, when using a magazine in a vest pouch for slide manipulation these stock plastic sights will get twisted, broken, or deformed. When in a time is life situation this means a very bad day.
2. Ghost rings improve target aquisition for CQB and give a slight advantage in speed, all other things being equal.
Trijicon GRS are steel and can be used to manipulate the weapon in one handed drills with zest and vigor with no fear of destroying them. Since they are Trijicon they also contain tritium gas lamps in both the front sight post and on both sides of the rear ring for target aquisition in low or no light situations.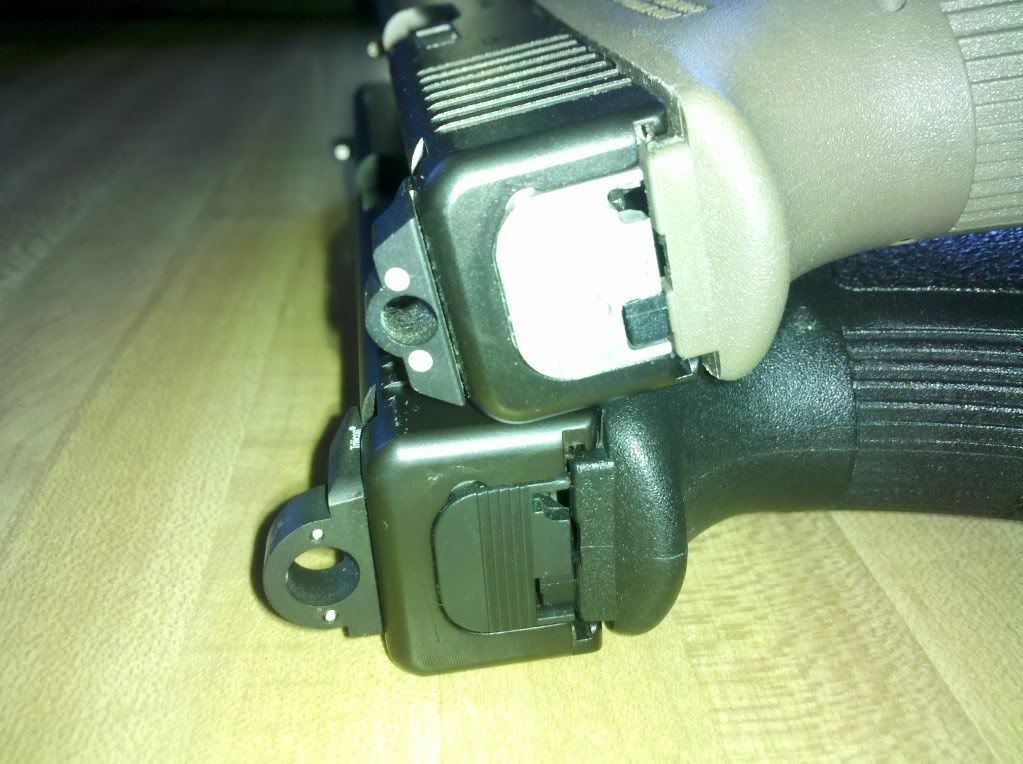 As you can see they allow the eye to focus through the ring and aquire the front sight pretty quickly.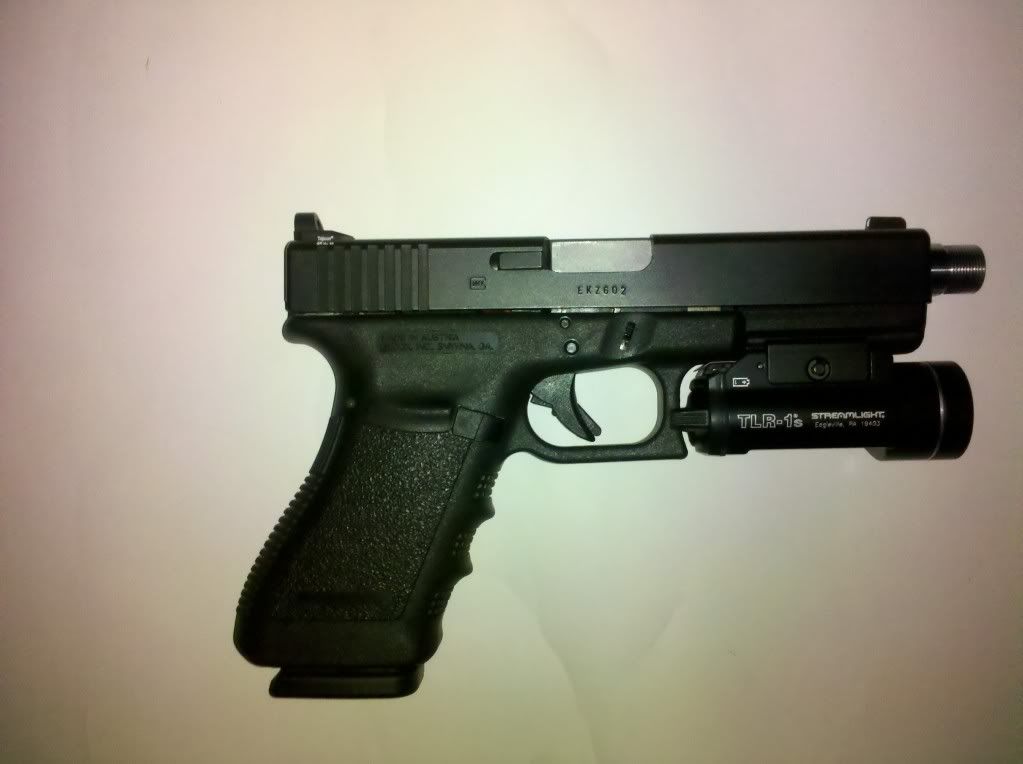 You can also see from this image that they sit up off of the slide enough to clear a supressor. Sights commonly will need to be replaced with higher posts to be used in conjunction with a supressor because of the way the can will stick up past the top of the slide and obstruct the view of the target through the sights, these eliminate that problem as well. For one handed manipulations they provide plenty of room to get a grip on the front lip with a magazine, an empty holster, pants pocket, or the edge of a desk or table. The lamps are bright and the dots are well placed for POA/POI at 25 yds on the G21. These run around 130.00 US for the pair and install easily with the propper tools. If you intend to defend your life in a CQB situation these IMO are a must have.
Che Sucks!

"I only regret that I have but one life to give for my country." ~ Nathan Hale ~ American soldier, just before his death at the British hangman's noose.

I will always do my duty no matter what the price, I've counted up the cost, I know the sacrifice,
And I don't want to die for you but if dying's asked of me, I will bear that cross with honor, because freedom isn't free. ~ American Soldier

-Lo they do call to me. They bid me take my place among them, in the halls of Valhalla. Where the brave may live forever.

We deal in lead friend. ~ Vin, "The Magnificent Seven"